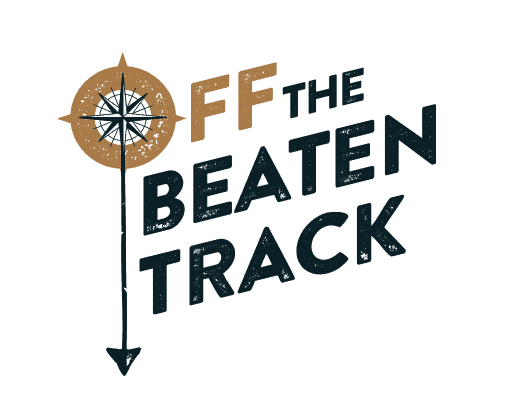 Off The Beaten Track is an international entertainment company specialized in video games. We create and publish video games for PC and consoles, as well as free mobile games and applications that aim to entertain. We also create and publish solutions for other developers, like Assets on the Unity Asset Store, and develop custom software solutions for our partners.
The purpose of this policy is to provide you with all the important information and explanations about how and why some of your data may be collected and processed by us when you use one of our applications or browse on our website. This privacy policy governs and details the main principles that we apply to the data we collect and process. This policy also aims to remind you about your rights and to provide you with all the elements you need to exercise them.
Should you have any questions related to this policy or our practices around privacy and data protection in general, please don't hesitate to contact our Data Protection Officer as indicated in the contact section of this policy.
Imprint
Off The Beaten Track UG (haftungsbeschränkt)
Jahnstr. 12
24116 Kiel
Germany
Managing Director: Jens-Uwe Bahr
Registration court: District Court of Kiel, Germany
Commercial Register: HRB 20800 KI
Tax Number: 20/299/48189
VAT ID: DE325621810
Owner contact email: support@beatentrack.games
Telephone: we do not use phones but reply to emails swiftly.
Person responsible for content: Jens-Uwe Bahr
Data Protection Officer: Jens-Uwe Bahr
Youth Protection Officer: Jens-Uwe Bahr
Responsible for the content according to §55 Abs. 2 RStV:
Jens-Uwe Bahr (address as above)
Disclaimer: Off The Beaten Track is not responsible for the content of external websites, even if they are linked here.
The European Commission provides a platform for online dispute resolution (OS) at http://ec.europa.eu/consumers/odr/. Off The Beaten Track is neither willing nor obliged to participate in a dispute settlement procedure before a consumer arbitration board.
Owner and Data Controller in accordance with section 5 TMG
Owner contact email: support@beatentrack.games
Person responsible for content: Jens-Uwe Bahr
Data Protection Officer: Jens-Uwe Bahr
Why does Off The Beaten Track collect data from its apps and games?
To make the services we provide possible (e.g., saving your score to enter it in a Highscore list or saving your progress in the game). Such data processing is strictly necessary to enable the functionalities of our products.
To run analytics and understand how users interact with our product and services in order to continuously improve it. That means that we might save which levels players die on a lot, so that we can improve that level – or to see which blog posts are read the most, so we can provide more info on that matter.
We only processes this kind of data once you express your consent through the pop-up notice on our website, in our software and in our games.
To serve advertising tailored to the preference and interests of our users, which allows us to keep the business afloat while providing free games. We only use this kind of advertisement in our free mobile games. We only processes or share personal data collected through our apps for personalized advertising purposes once you express your consent through the pop-up notice included in one of our apps.
For all data processing activities that rely on users' consent, you can withdraw your consent at any time from the "settings" page in our applications. Please only note that in the case where you withdraw your consent or where you refuse to consent in the first place, you will still be served with advertising but that may be less relevant to you as it will not be tailored to your interests. For technical reasons, withdrawing consent might only take effect after you have restarted the app in some cases – in that case, you will be informed that a restart is required.
1 – Data collected in our mobile APPs:
In the case of these apps, no data is shared with third parties and all data collected is stored in an anonymized manner on our own server, situated in Germany, and only accessible to us. The data we collect in these applications is limited to:
musiculum SPIEL, Come Home, AWAKE:

No data of any kind is collected.

Gamevention App:

We only collect data that allows us to see which parts of the app are interacted with most by users. For this purpose, we only use anonymous and aggregated data.
To collect data, we use the Matomo API that is detailed in the section "2 – Data collected on our website".
Data collection can be turned off at any time in the options menu and at the first start of the app.

TRUSTease:

The data we collect is limited to

the username you have entered at the start of the game and
the votes that have been cast during a session of the game.

Using this data, coaches can see all the votes that have been cast in past games. This is done so they can see trends for the questions that are asked (e.g. a question might be very divisive or agreeable).

IP addresses, emoji reactions and chat messages are not stored anywhere.
No other data regarding your activities in the app is collected.

Friedland in_motion:

No personal data is collected or stored on our servers.
When users start the app with a 5-digit code, we anonymously count how many times these codes have been used to start the app. These codes are not generated per-user and their usage cannot be traced back to single people. These codes are given to all users within a specific time frame (i.e. there might be one code that is valid for all users over a 2-week time period, and we count how many users used the app with this code to see how many people used the app within this time period).
The app uses the smartphone camera to scan for QR codes during a tour in Friedland, but this is an optional feature and no data is collected or stored when doing this. Image data is displayed on the screen and then immediately discarded. The QR processing feature is performed locally on the device.
In the app, users can decide to preload images, videos and audio from the tour they are about to start; this preloaded data is stored on the user's device and can be deleted in the options menu.
The app stores some info on your device that is required to operate the app, like the language that has been selected or the items that have been found on your tours. This data can be deleted from the options menu and is not accessible to us.

Bouncy Blowfish, Downward Dash: see the section below.
Data collected in Bouncy Blowfish and Downward Dash
For these games the data that we collect is limited to:
The apps you are using
Your IP address
Your Mobile Advertising ID (Apple IDFA or Google AAID – which are technical identifiers developed by mobile operating systems for advertising purposes which remain under your control and can be reset or erased at any time in through your device settings)
Technical information about the device you use and your connection (user agent, type of connection, timestamp)
Data pertaining to your activities on our applications and notably the way in which you interact with our applications (for instance, how and when you use our applications) and with the advertising served in our applications (for instance, number of ads served, potential clicks)
We do not share your personal data with third parties without your prior consent. When you consent to the collection of data for advertising and analytics purpose, we may share the data listed above with the following categories of recipients:
Ad Partners: that allow us to monetize the ad inventory of our apps and provide users with free products and services. Those partners usually collect data via their own tools (Software Development Kits or "SDK"). You will find a list of our partners implementing advertising SDKs through our applications and the privacy policies of their services that describe their practices and allow you to exercise your rights directly toward them hereafter:
Analytic companies: that provide us with tools and technologies that allow us to better understand how users interact with our services and will help us improve it. Those partners also usually collect data via their own SDKs. You will find a list of our partners implementing analytical SDKs through our applications hereafter:
Authorities: only to the extent we are obliged to by applicable laws and regulations.
We use Google AdSense, an advertising network from Google LLC. Google AdSense uses cookies that enable an analysis of the use of these games. Google is certified according to the EU-U.S. Privacy Shield certified. For the USA, the European Commission made the decision on July 12, 2016 that under the regulations of the EU-US. Privacy Shields there is an adequate level of data protection (adequacy decision, Art. 45 GDPR). Further information – also on the certification of the service providers we use – is available at https://www.privacyshield.gov.
Google AdSense is used on the basis of our legitimate interest in refinancing our investments in operating our website through advertising and the fact that your legitimate interests do not prevail, Art. 6 Para. 1 lit. f GDPR.
2 – Data collected on our website
Like on most websites, when you browse on offthebeatentrack.games certain information about your connection and device(s) are automatically collected for the website to operate properly.
Off The Beaten Track and its partners also use cookies and similar technologies to analyze how our users interact with our services and administer the website. Cookies are small text files stored on your browser that allow the collection of non-personally identifiable information related to your navigation on a website.
You can control the use of cookies in your browser settings but if you choose to disable cookies it may affect certain websites' functionalities.
What data does Off The Beaten Track collect from its website?
For the purposes listed above the data that we collect is limited to:
Browsing events and interactions with the website's contents and services
Our site does not collect Internet Protocol (IP) addresses, these are stored anonymized.
Cookie identifiers and technical information related to your browser and/or device (user agent)
Information you provide us with voluntarily when you contact us
Cookies and analytics
Off The Beaten Track uses a self-hosted Matomo instance to collect information related to the web traffic on our website. That means that the data remains on our servers and is not shared with a third party. This service allows us to measure the performance and proper functioning of our website and to provide you with a better experience. We currently use these cookies:
a simple cookie to store if you have given consent for cookies

cookie_notice_accepted: Saves if the cookie banner has been accepted or not. If not, the Matomo tracking cookies below are not being set.

Matomo tracking as detailed below

_pk_id#: Enables collection of statistics on user visit to the website anonymously. Information collected include pages read, average time spent and the number of visits. The default validity of this cookie is 1 year.
_pk_ses#: Tracks the pages requested by the visitor in a session for use by the Matomo Analytics Platform. It lasts for 30 minutes. During this time the cookies keep the session active. Once they are inactive, the session is ended. However, the time can be changes.
These cookies cannot identify you as a person. In any case, the use of cookies is justified on the basis of our legitimate interest in a needs-based design and the statistical evaluation of our website and the fact that your legitimate interests do not prevail, Art. 6 Para. 1 lit. f GDPR.
We may collect statistics about the behavior of visitors to our websites. For instance, our pages may reveal how many downloads a particular version got, or say which versions are most popular based on checks from api.matomo.org, a web service used by Matomo installations to check for new versions of Matomo.
Matomo is used on the basis of our legitimate interest in a needs-based design, statistical evaluation and efficient advertising of our website and the fact that your legitimate interests do not prevail, Art. 6 Para. 1 lit. f GDPR. If you want to opt-out out of the Matomo tracking, you can do so below. We also display a cookie banner when you first visit this website. You can revoke the choice you have made there by clicking here:
Revoke consent
Social networks and other communication tools
Our website also offers communication tools allowing users to share content on social networks. When you interact with such social media widgets or "share buttons", these social network companies may collect information about you and/or your device and connection. your interactions with these services are governed by the respective privacy policies of the companies providing these services. For more information on the data protection and privacy practices of these companies, you can refer to their specific policies listed below:
Contact form
If you send us inquiries via our contact form, your details from the contact form, including the contact details you provided there ([name, e-mail address, request]) will be stored and used for the purpose of processing the inquiry. This also applies if you send us inquiries by e-mail or by other means. Mandatory information is marked in the contact form.
We collect this data in order to be able to receive and process your request, Art. 6 Para. 1 lit. b GDPR.
We store inquiries about contracts or of potential legal relevance during the general limitation period, i.e. three years from the end of the year in which we received your enquiries. We store all other inquiries for a period of 36. Your inquiries will then be deleted if we no longer need them for legal reasons, in particular to assert, secure or defend claims. The storage takes place on the basis of our legitimate interest, the proper documentation of our business operations and the protection of our legal positions (Art. 6 Para. 1 lit. f GDPR).
3 – Newsletter
When signing up for our newsletter, we store your email address and first name. We collect this information for the sole purpose of providing you with new information about our developments and sending you our newsletter. Your data is stored on our own servers in an instance of Sendy and not shared with or accessible to any third party. Our servers are located in Germany, under the regulations of GDPR.
For each issue of our newsletter, we track how many of our recipients have opened the email and interacted with our content. We will store some of your information, including your email address and certain information about the links you click within the emails we send you, on our server. We do this to see which content our audience engages with the most, so we can focus on producing content that is interesting.
We will never sell your email address or share it with any other party, unless we are legally compelled to do so. You are always free to unsubscribe from our newsletter, a link to do so is provided at the end of all our mails.
4 – Other important information
How long does Off The Beaten Track keep your data?
Personal data collected, received and processed for the purposes described in this policy is not kept longer than necessary for the purposes described above in this section. In all cases, we do not retain such data for more than 13 months.
We do not use automated processing to reach a decision or profiling.
Children data
We never knowingly or willingly collect any personal data concerning children under 16 years of age.
International transfers
Some of the partners and processors referred to in this policy are located outside of the European Union. In such case, we ensure that:
the personal data is transferred to countries recognized as offering an equivalent level of protection or,
Personal data is transferred to certified entities under the Privacy Shield or,
For personal data transferred outside of countries recognized by the European Commission as having a sufficient level of protection, any of the mechanisms offering appropriate guarantees is used, for which provision is made by applicable regulations, and in particular the adoption of the standard contractual clauses of the European Commission.
4.1 – What rights do you have?
Consent withdrawal and opt-out of sale of information
You can change your consent status at any time – for our games, you'll find an option in the options menu. For our website, you can opt out of tracking on this page, see the section above.
Adjusting your consent settings within our apps and games, will allow you to block the collection of data for these purposes and will de facto prevent the sharing of information with our analytics and/or advertising partners.
Access right
Upon request, we will provide you with information about whether we hold any of your personal information. You may access or request deletion of your personal information directly in our mobile apps or by contacting our Data Protection Officer as indicated in the "Contact" section above. We will respond to your request within a reasonable timeframe.
Rectification and erasure
You may request the rectification of inaccurate personal data concerning you, as well as the completion of incomplete personal data. You may also request to erase without undue delay your personal data when it is no longer necessary for us to retain such data. In order for your data to be erased or rendered inaccessible you can either:
For our mobile games: reset your mobile advertising identifier (IDFA on iOS, GAAID on Androïd) or activate "Limit Ad Tracking" in your device' settings in order to make previously collected data non linkable to you or your device anymore and limit further data collection if you choose to enable the "Limit Ad Tracking" option
Otherwise: contact our Data Protection Officer, as indicated in the "Contact" section on this page, in order to have the data previously collected by us on you and/or your device permanently erased or anonymized.
Portability
Upon request, we will provide you with the personal data that you provided to us and, if possible, will communicate this information directly to another data controller of your choice in a portable format when the processing is based on consent or contract.
Unsolicited sending of advertisement emails
The use of contact data published as part of the imprint obligation for the transmission of Advertising and information material that has not been expressly requested is hereby rejected. The Operators of the pages expressly reserve the right to take legal action in the event of unsolicited sending of advertising information, such as spam e-mails.
Changes to this privacy policy
We reserve the right to make changes to this privacy policy at any time by giving notice to our users on this page and possibly within our applications and/or – as far as technically and legally feasible – sending a notice to users via any contact information available to us. It is strongly recommended to check this page often, referring to the date of the last modification listed at the bottom.
Should the changes affect processing activities performed on the basis of the user's consent, we shall collect new consent from the you, where required.
Last modified – February 2nd 2023