Our exibition at the Waterkant Festival 2018
This year's Waterkant Festival was a very special time for us: not only did we have the chance to show our game 'The Ransom' to the festival audience but we were also involved in organizing a game jam and speaking at the festival. It was our first time to exhibit a game ever, so we learned a lot about it. Luckily, the overall experience was very positive and the organizers were very helpful with everything. This post will detail what we learned about exhibiting games and summarize our experiences at the Waterkant Festival.
The Waterkant Festival is a yearly startup-festival in Kiel, Germany. It brings together local and international startups for networking, learning and generally having a good time. Over the two festival days, the hall was filled with all sorts of startups, companies, mentors, students and the like. It also features a big gaming area where other companies like KING Art Games, Rat King Games or Storyyeller Games showed their latest playable builds to the public.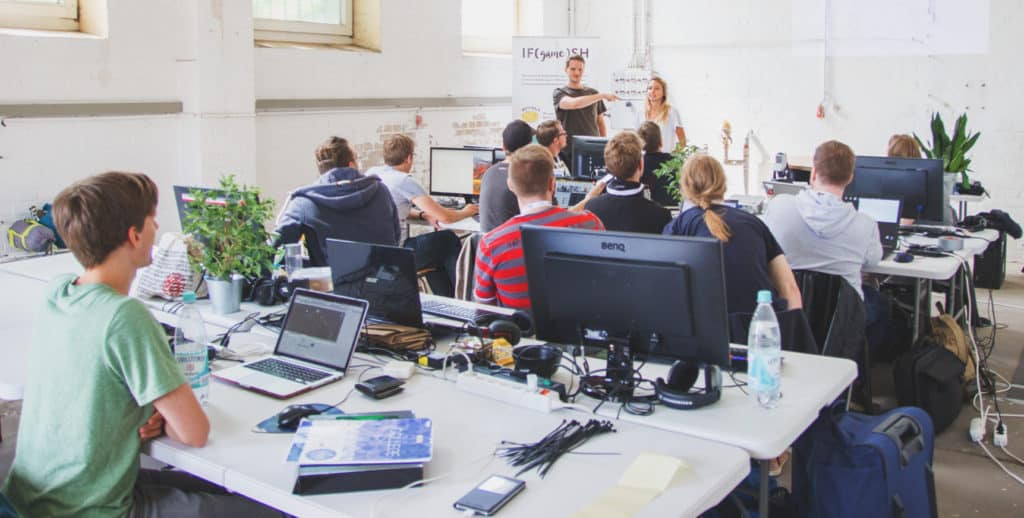 Speaking and the game jam
Through our involvement with IF(game)SH we were involved in organizing a 48-hour game jam during the festival. We had a total of 15 participants developing a game in four teams – the theme was "secret code". It was super cool to organize this event and help other teams create their games, even though we did not have enough time to participate ourselves because we had to organize food, drinks and other stuff for the participants. When the finished games were presented the room was packed! It's awesome to see that the festival audience was interested in what our jammers had to show.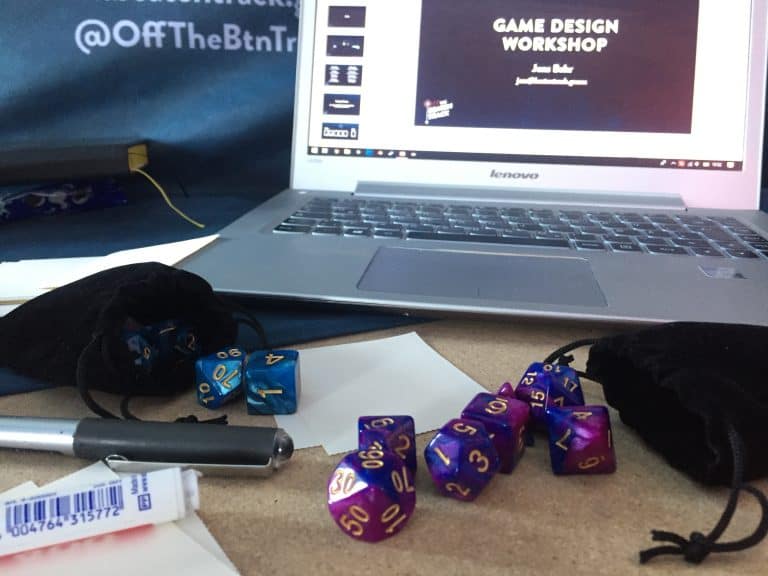 We both were speakers at the festival as well – Jens gave a Game Design Workshop with a focus on narrative choices and Alex gave a talk about VR, AR and the future of payment. We were also interviewed about our involvement with IF(game)SH and had some other things to take care about; as you can imagine our schedules were packed, making it difficult to look after our game exhibition every now and then.
Exhibiting our game
The gaming area hosted 7 development teams in total and we were provided with screens, the booth space itself and a wooden shield with our company name. It was a nice surprise to see that we already knew most of the other exhibitors from other events, but we were also delighted to meet some new faces. We bought a roll-up and a banner to decorate our booth and came prepared with the latest build of "The Ransom", our Adventure Jam 2018 game. In line with the environmentally conscious theme of the festival, we didn't get any flyers or other takeaways. The gaming area was lovingly decorated with a display of video game history, retro gaming stations, some eSports-events and the games exhibition area.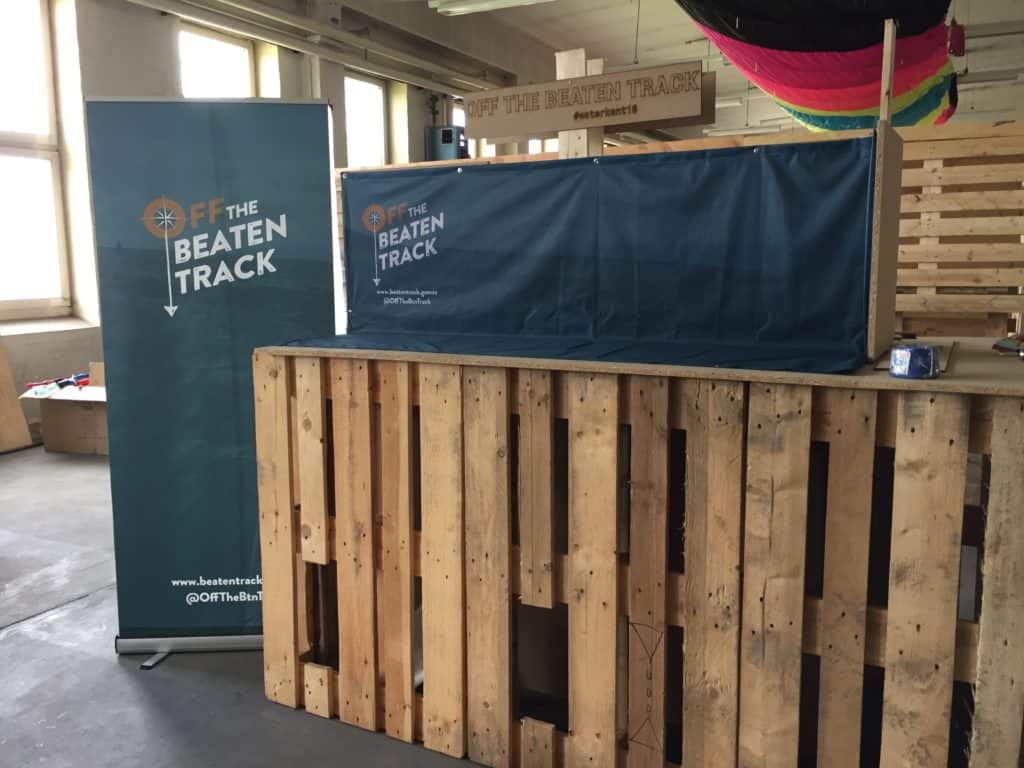 Over the course of the two days, many people played our game and we got a lot of feedback; however, due to our other involvements during the show, we couldn't be at our booth to talk to players or invite them to play at all times. For our next exhibitions we'll definitely come with more people or make sure that we don't have too many other involvements to fulfill so somebody can talk to potential players.
We learned that it's important to proactively speak to people passing by. Many visitors would walk by the booth and look at the game with interest, but never thought they could play the game before we invited them to do so. While people were playing the game it was super hard not to give them too many tips – after all, The Ransom is a room-escape game that's about getting yourself out of a very tricky situation. Giving players too many tips would alter the core game experience but sometimes was necessary to avoid frustration. In the end, The Ransom isn't really a game that should be played in a noisy and hectic environment like a festival but in a more isolated place where you can immerse yourself in the situation.
Conclusion
In total, the Waterkant Festival 2018 was a very nice experience for us. While we did need to take care of a lot of stuff, it was super awesome to meet the other developers in the gaming area and see firsthand what players had to say about our game. It's definietly a festival we'll be attending again the following years!