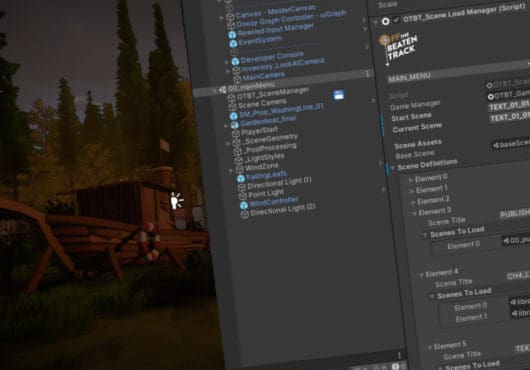 Developing games,
apps & tools
Are you looking for a strong partner to help you with the development of a game, app, or any other digital tool? As game developers we are experts in interactive media, gamification, intuitive interfaces, tutorials and digital workflows. We also have a strong background in tools development. Interested? Let's chat!
Game Development
We can help you with the development of your game from concept to the release of the game on app stores. We can also help you with parts of your project - as programmers, artists, musicians or even using our motion capture setup.
Multiplatform development
We're developing all our games and applications with a crossplatform mindset. All our projects run on different devices like PCs, phones, tablets and consoles - maximizing their potential and their audience.
Gamification
Are you looking to motivate your users and improve the usability of your applications? Our team members are experienced game designers and have been working in gamification projects for years - one of us even taught gamification at a university!
Tools development
Your work is only as effective as the tools you are using. We specialize in the creation of intuitive and powerful digital tools. Are you looking to maximize your productivity and embrace a truly digital mindset? Get in touch!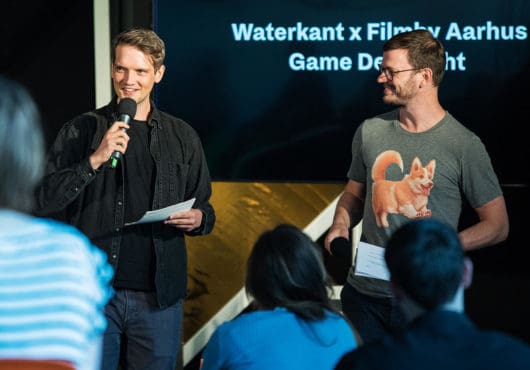 Workshops, talks
and consultation
Are you planning a game design or design thinking workshop, or would like to talk about ways to incorporate gamification in your business? We have a broad portfolio of workshops and talks that focus on games, gamification, digitalization, interactive media and intuitive, powerful tools. Get in touch with us - we can help you integrate these new and exciting technologies to kickstart your business, increase productivity and have a little bit of fun along the way.




Interested?
Get in touch!