The one where things start falling into place
We're still up and about, tinkering on our unannounced game. The last weeks have been exciting because we made a lot of progress on different fronts. We can't wait to share more about our game once it has been officially announced. But without further ado, let's see how these past weeks have been going for us!
On-Track
We now have the models and animation rigs for all our four main characters. Meet Hailey, Liam, Noah, and Abigail. They all live in the same neighborhood in a small coastal town in Maine, USA. Noah is a fisherman who specializes in lobster and has his own small company. Abigail works in the local library and is in love with literature. Liam, their son, jumps from interest to interest and is a very curious little boy. Hailey lives next door and is Liam's closest friend – they often spend their afternoons on adventures in the woods. Of course, their models will still be improved over time, but having them allows us to put in all the animations and interactions in the game.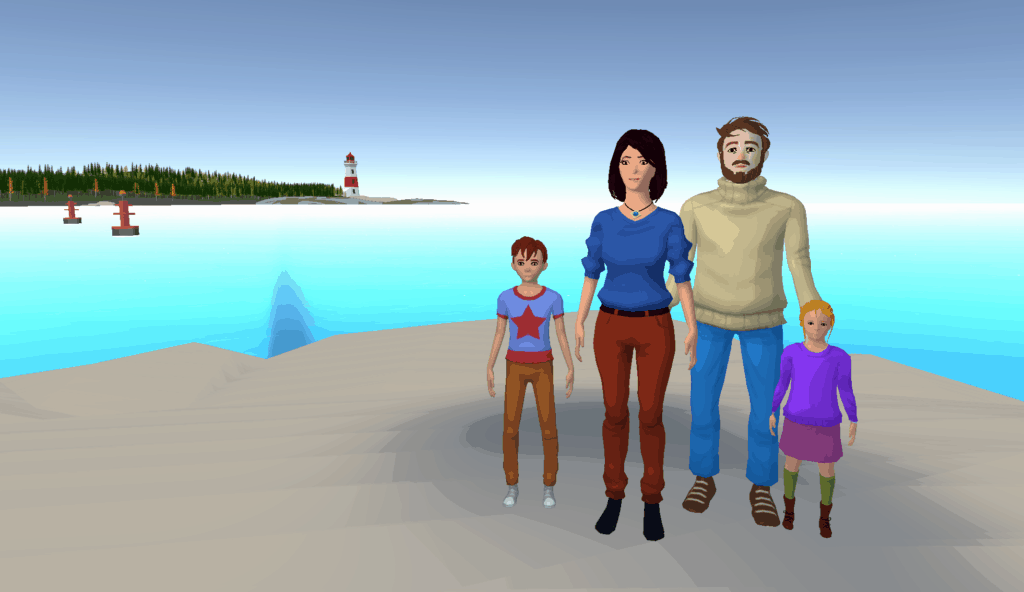 We have also decided on a name for the game. I am super happy that we can now tick this off the todo-list because finding a name was a particularly difficult task. We originally called the game "Until It's Gone" but quickly discovered that the name does not fit the game at all. We started holding name-finding workshops in March (before the whole work-from-home-thing) and have been throwing around a lot of ideas since (including highlights like "How to build a boat", "Waves in our backyard" and "Down East"). We'll reveal the name we settled on later. We like it because it describes the theme very well and also has a narrative ring to it.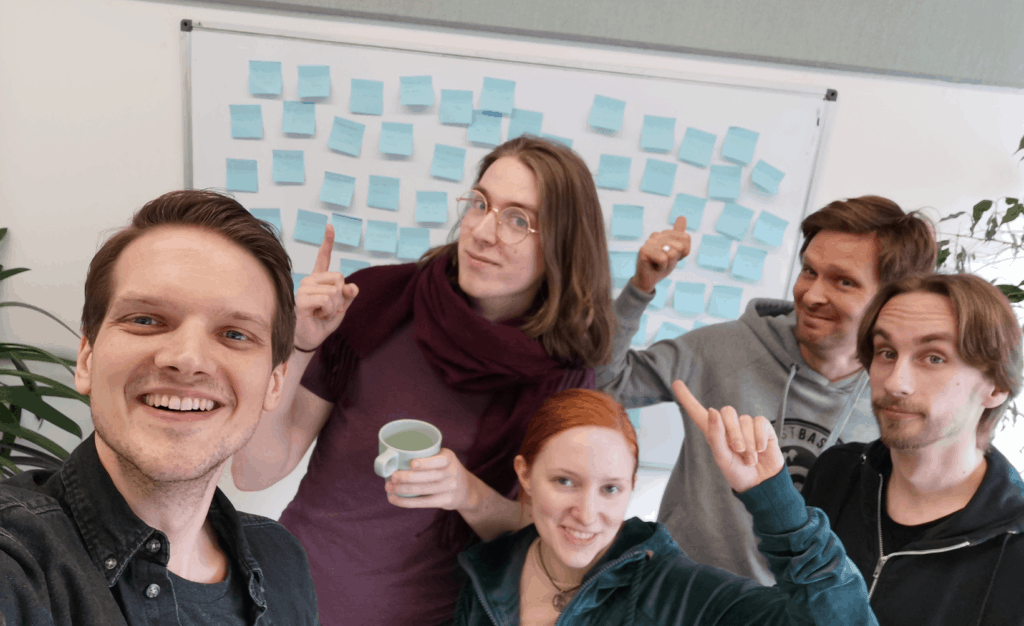 We also took a little detour and worked on a small mobile game during the weekends. This small hypercasual mobile game called Downward Dash has even been released on Android and iOS! Our main goal for this was to test the waters in that market and learn some lessons because we're considering to develop some more mobile game prototypes as small weekend projects. We earned a glorious 0.11$ through ad monetization already! But now that we know the pipeline and have a better feel for what might work, we are considering to create another one of these games at a future game jam.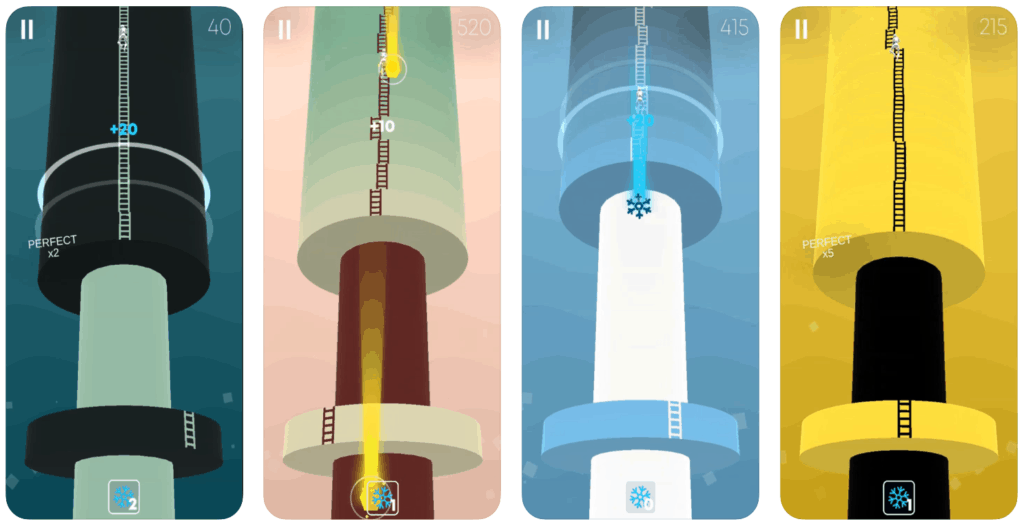 All in all, we got a lot of stuff done. We also finished programming some core game systems, finalized our localization engine and concepted the accessibility features we'd like to offer. Our first intern Jannik also finished his three-month internship and is now finalizing his university degree. We're hopeful that he can join our team again once he is finished – only time will tell!
Off-Track
When you're developing a video game not everything goes according to plan. One of the things we could have done better these past weeks has to do with our production schedule: we focused on characters and programming some core systems and did not work on a new game environment. This left Ines with only the library to fill our social media posts, resulting in some creative solutions to keep things fresh over on Twitter.
We are currently working on a bigger environment which we can then use to generate a lot more screenshots. But until that is ready, we'll have to make do with more screenshots from the library. We have certainly learned our lesson and will schedule our next production in a way that allows for a more broad range of screenshots early on.
Another hiccup was the production of that very environment. We are working on a large outdoor area using the Unity terrain system. As you may know, there are a LOT of ways to do this; there is a seemingly endless supply of tools and assets on the Asset Store that can help with the production of outdoor scenes like this. We have tested a series of these tools and spent more time than we'd have liked evaluating their features, only to then decide that we will not use any of them and create our terrain by hand.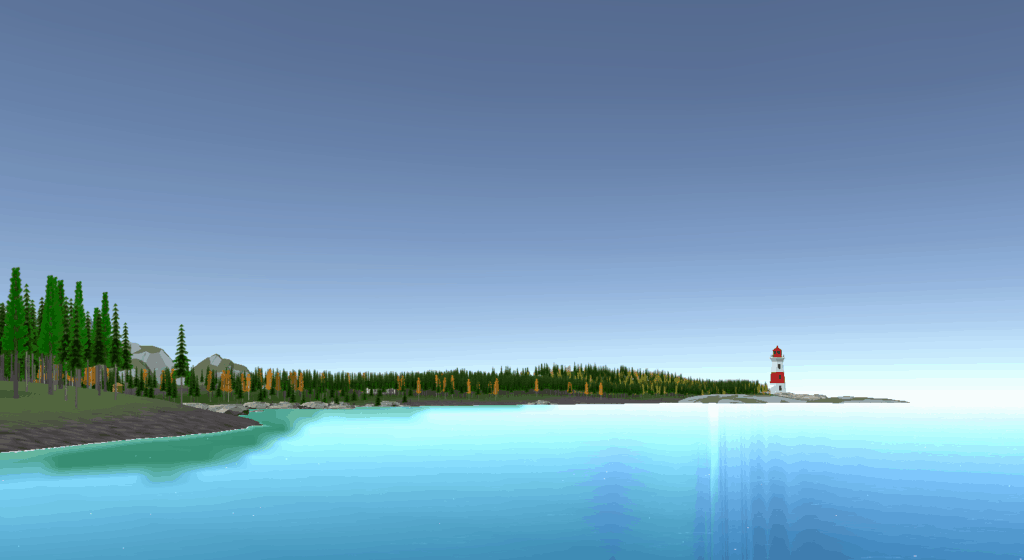 One problem we ran into again and again is the current fracturedness of the Unity ecosystem. We are happy that the 2019.4 LTS has been released, but the engine is still divided through the new render pipeline and the new input system. All of these new features don't seem to work together very well and we were forced to cut some corners in some places. We're hoping that the situation will be resolved soon because it's one of the things that we don't have any control over.
The road ahead
Some of you may be aware that gamescom 2020 will be a digital-only event. Even though we would have loved to meet y'all in person, we're still super excited about gamescom and are considering if and how we can be present there. It feels like that would be a perfect place to start sharing some more concrete info about our game – but we'd also need to have a lot of stuff ready to be seen in a not "this is super early work in progress please don't judge me"-kind-of-way. So that's what we are working on now: putting everything together and applying a layer of paint to make it shiny.
Time will tell if we'll be ready once August hits or if we'll have to announce our game a bit later. Until then, we'll keep sharing small nuggets over on Twitter (follow us!) and on our discord (join now!). Also, you can sign up for our newsletter to receive first-hand news once we're sharing stuff more officially.
If you want to learn more about our development, you can also check out our previous Expedition Log!