The one where we start our devlog
Game development is a wild ride and our current project is no exception – but since we haven't formally announced the game yet, it's sometimes hard to share details about what we're up to and how things are going. That's why we decided to start a dev log.
This way, we can share random nuggets, looks behind the scenes and small sneak-peeks of the game we're working on. It's also a nice occasion to look at all the things that are happening and to see how everything falls into place … hopefully.
On-track
Since this is our first Expedition log (or dev log, as others might call it) I'll give you a quick summary of what has happened so far. Off The Beaten Track was my solo gamedev company for a while, and thanks to a national gamedev funding program that launched last summer I have been able to scale up the company quite a bit. It has since grown from a one-man company to a team of five (one of which is currently doing an internship). Scaling a company up like that comes with a unique set of challenges like defining company culture and effective processes to get things done while staying flexible enough to adapt to challenges (all of which are topics deserving of their own blog posts, someday).
It has been absolutely wonderful to collaborate with people from other disciplines and I am extremely happy with our team. I am confident that every member of the team has the creativity, skill and drive to make sure our game will be the best it can be.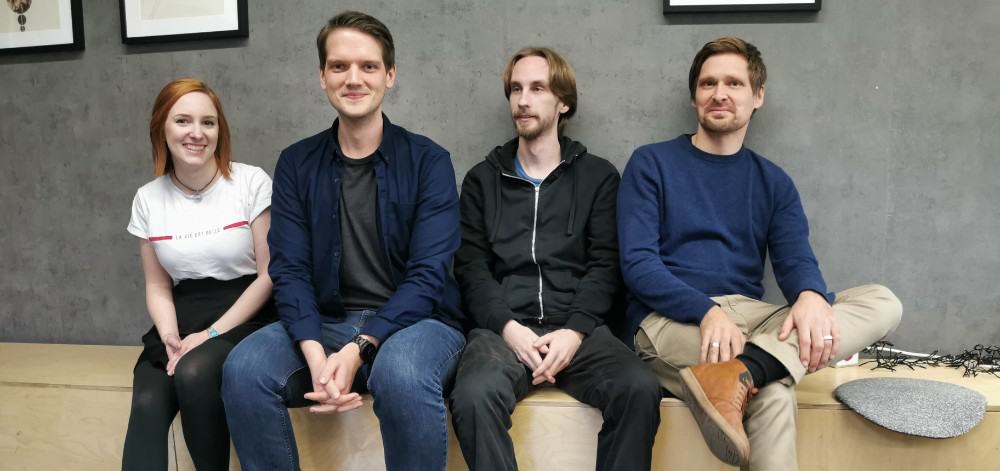 Obviously, we are working on a game. Even though some details have been shared already, we consider it to be unannounced and will do a formal announcement probably in summer. In essence, the game is about a family whose youngest member suddenly gets very sick. The family members have to pull together to make the best of this difficult situation, which comes with a unique set of challenges. We are going to dive deep into the individual viewpoints of the family members and hope to show through gameplay that everybody has their own perspective on situations like these and their own ways of coping.
We started development in October 2019 and have now entered the full production phase. We have a firm grasp of what we want the game to be, how we want it to look, how we want it to play and how we are going to get there. The first big environment, the library, is fully playable and is now serving as our playground for the look development.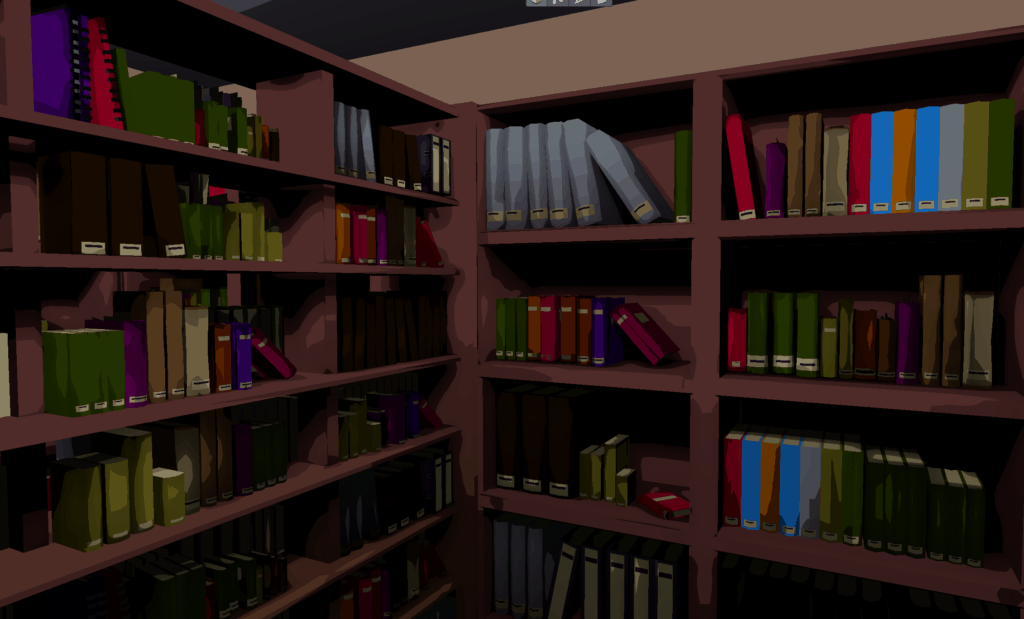 Since our game will feature stylized 3D graphics with a cartoony look, the shader is an integral part of what the game looks like. That's why we spent quite a while making sure that it looks right and also runs smoothly on different platforms. This included writing our own solution for SSAO since the new render pipeline in Unity (the game engine we're using) doesn't currently support SSAO. It's also super important that the shader works well with characters because a big part of the game will be driven by dialogue and animations.
We were also fortunate enough to win our first competition: the GründerCup 2019, which is a competition for business plan writing. Luckily, our business plan convinced the jury and the prize money enabled us to buy a motion capture suit which is a HUGE help in our animation process. It took us a while to set up the animation pipeline and integrate the mocap data into the game, but now that we have it figured out it works very well.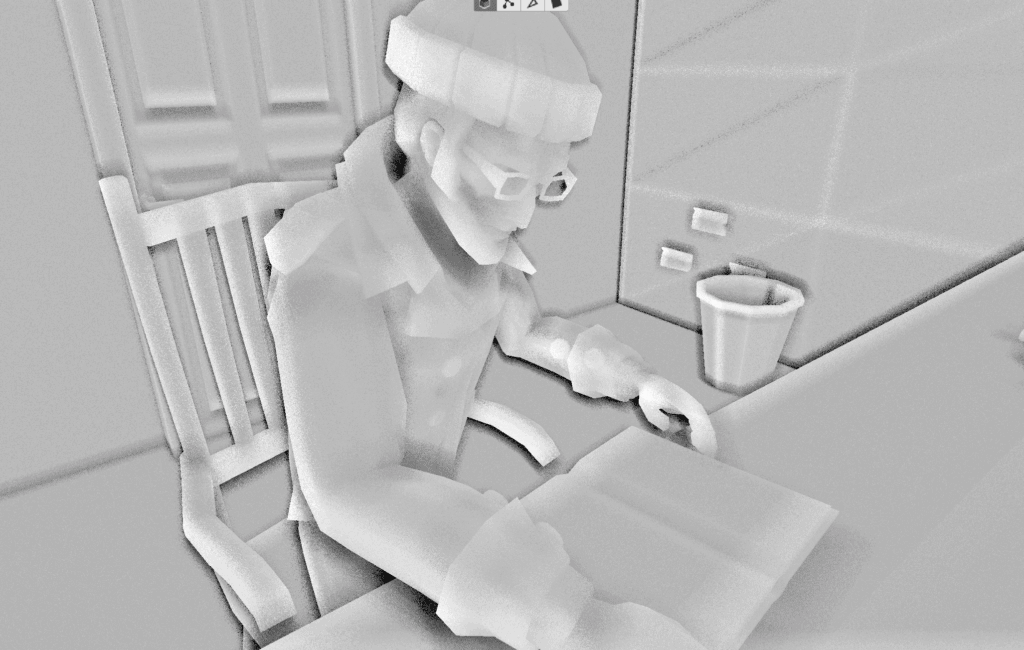 I can't wait to dive deeper into all these individual topics in the future, but looking at the length this post has already I think it's time to look at where we went off track and what we learned in the process! If there are any topics you'd like us to expand us just drop us a line and we might write a blog post about it someday!
Off-track
Of course, not everything went according to plan, and in this section, I'd like to list some of the things we've learned through experience in the past months.
First off: pre-production took us a lot longer than I anticipated! Typically this is the time where you plan the production in a very detailed way and figure out all (or most) of the technologies, pipelines, and techniques you'll use to develop the game. The way Mark Cerny sees it, you should have a feature-complete prototype at the end of preproduction. All the questions should be answered. All the pipelines should be set up. All the todo lists should be written. I planned one month for this. Of course, that failed!

Especially the character and animation pipelines and the look definition took us a lot longer than I anticipated. This is something I will plan for in our next project, but I am glad that we took the time to answer all those questions properly and didn't rush into the production phase without knowing what we were doing. Our preproduction phase yielded some clever answers to some tricky questions that will allow us to cut some corners in the future and solve some tasks efficiently, so I hope that the overtime in phase one was worth it.
Another situation that threw us off track a little is the current Coronavirus situation. Some of us were working from home already so the transition was not that hard overall. But Jannik, our intern, had just started working at our company and of course hoped to learn as much as possible in the three months he'd be here. We are doing our best to substitute with as much online communication as possible, but I think it's very unfortunate that his on-site experiences were cut short like that.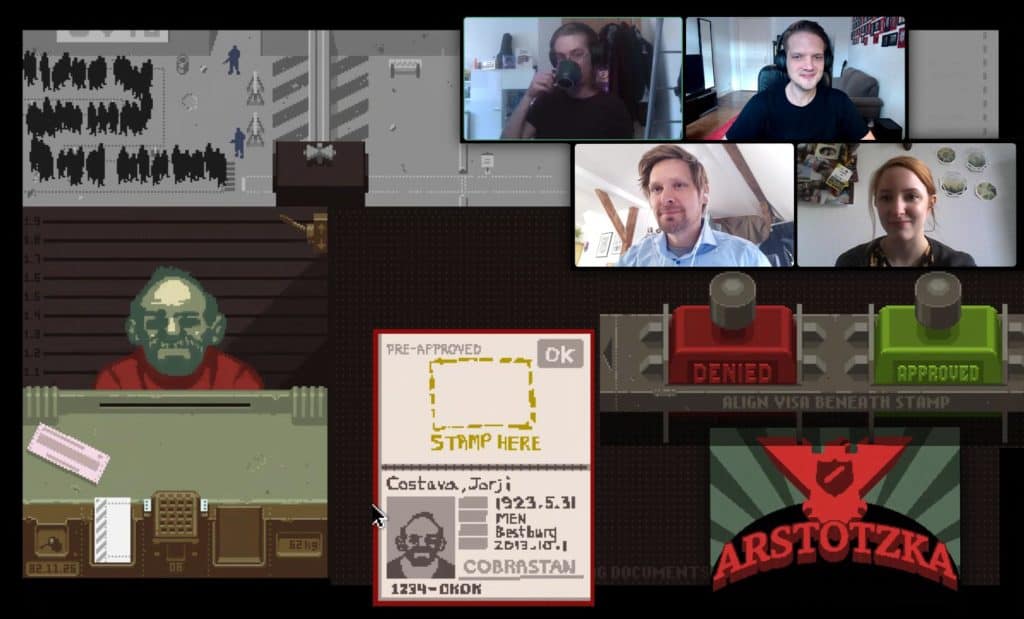 I am hoping that we can return to normal before his internship comes to an end and that we can provide him with a good internship experience regardless of the circumstances.
The road ahead
So what's next? We are currently hard at work on the second big environment in the game: the hospital. It's a lot bigger than the library and about a quarter of the game will take place here, which is why we're making sure to get this place right.
Patrick also started working on the main characters and I hope we can share them with you soon! It's so cool to see them come to life on the screen. We should also have the first level fully playable this week or next week, which will be a big milestone for us. I'll let you know how all that goes next time! 🙂
For more frequent updates, follow us on Twitter, where we regularly post pictures of our journey!