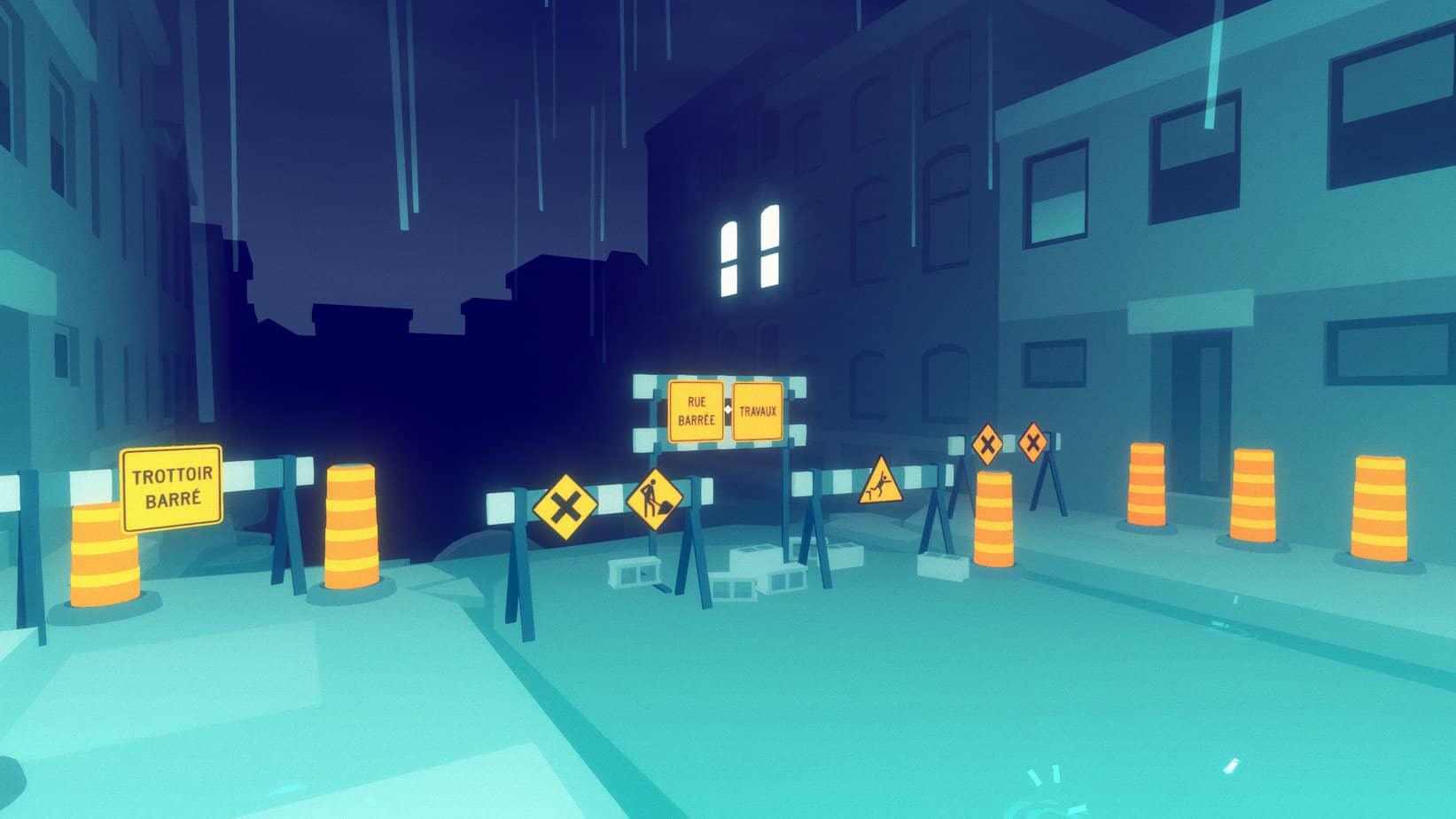 10:50 PM.
My bichette is waiting at home and I'm determined to bring her something special. The little dépanneur on this side street may still be open. It's my last chance.
Dépanneur Nocturne had been sitting in my itch.io backlog for ages. This experience by artist run studio KO_OP piqued my interest with it's minimal, yet charming visuals and character design that influenced my own style in the months that followed. When I finally took the time to play it, it felt like coming home. I had finally arrived where I longed to be for a while, and descending down the few steps into the small dépanneur made me feel at ease. I was greeted with the scent of coffee in the air, with a warm atmosphere in a shop that was stocked with all sorts of items, both weird and mundane. Countless posters lined the walls, and a little radio was playing a relaxing beat to shop to.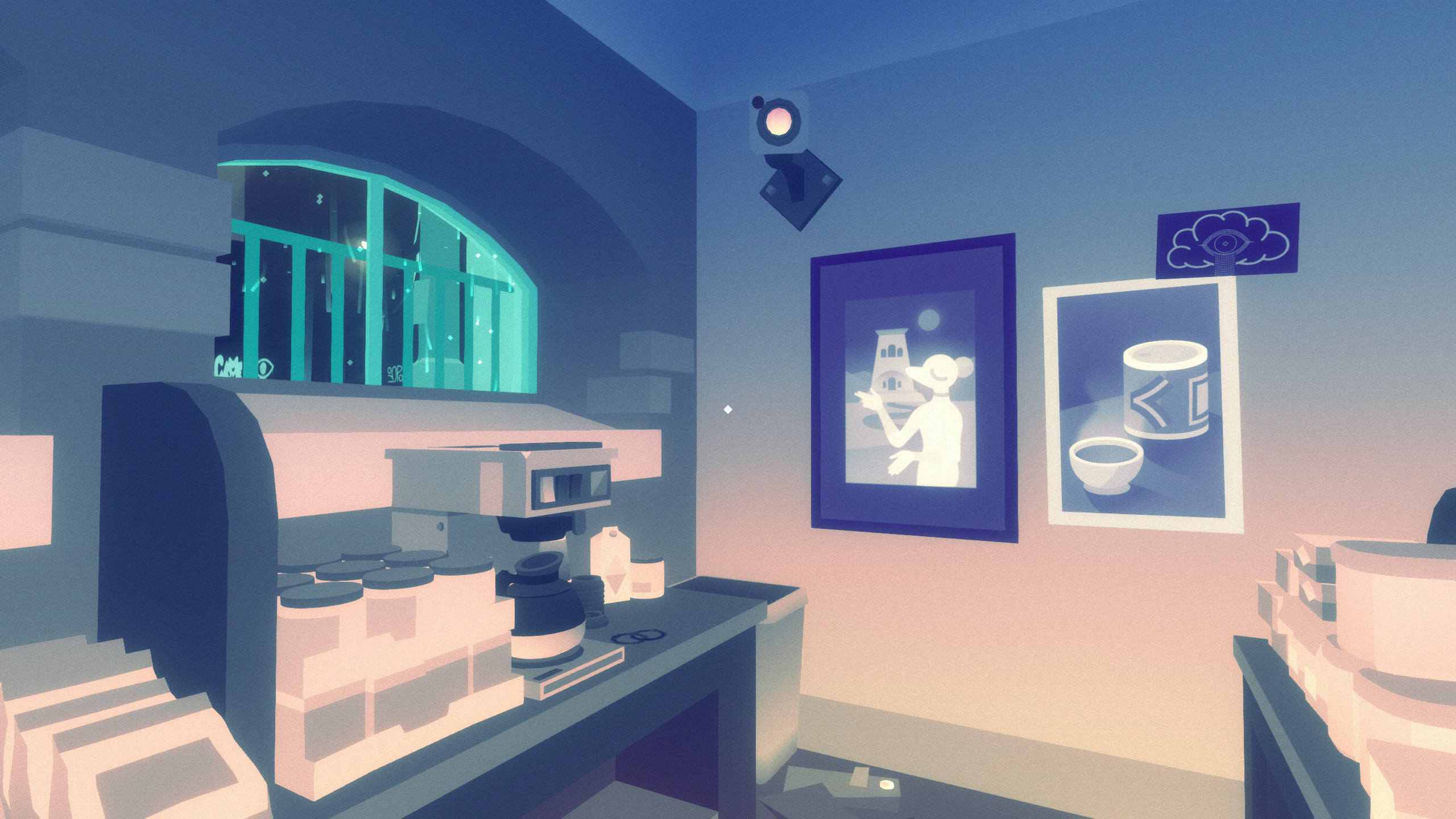 Eugénie, the shop's owner and sole clerk, was eager to help me find a last-minute gift for my partner. As I strolled through the shop, I stumbled upon a few mysteries: locked doors, a washroom I was not supposed to use, or a cat that seemed to vanish if I stopped looking at it for the tiniest bit! As I picked up some of the out-of-place objects in the store, Eugénie kept telling me anecdotes about them, helping me make sure the gifts I selected would be perfect for my partner. Just as I was finishing up my shopping trip, they handed me a key and suggested I check out a few more… "specific" objects in the back…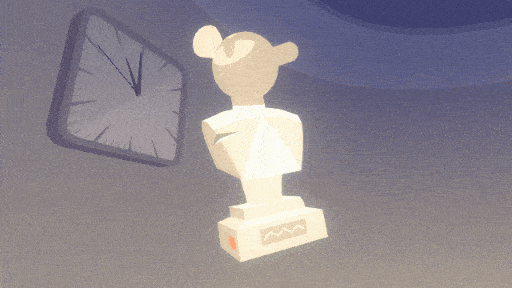 Since the game is set in Montréal, you can play it both in French and English. When you enter the small store, the peculiar proprietor will greet you with "Bonsoir!" and you can respond in kind or opt for the more international "Good evening!" instead. This actually sets the language for your playthrough, how ingenious! You get a second chance to correct yourself if the clerk keeps talking in a language you don't understand, which I found incredibly charming.
Exploring this tiny microcosm brought me peace, not only for the laid-back shopping experience — but in between petting quantum cats and collecting orchard dolls, I found myself reflecting on myself and what kind of partner I am looking for in life. As someone who practices Tarot, the process of interpreting objects and their stories to fit another person felt very natural to me. If you like to engage in some light-hearted divination, drink sodas and uncover a few small-scale mysteries, Dépanneur Nocturne is sure to fill your evening with joy.
This article is an extended version of the Indie Gem Corner section in our monthly newsletter, The Narrative Outlook. If you are interested in fresh news on narrative games and what our studio is up to, feel free to subscribe right on our website. If you would like to play Dépanneur Nocturne, head over to itch.io or Steam. Don't forget to tell us about your favorite moment on our Discord.