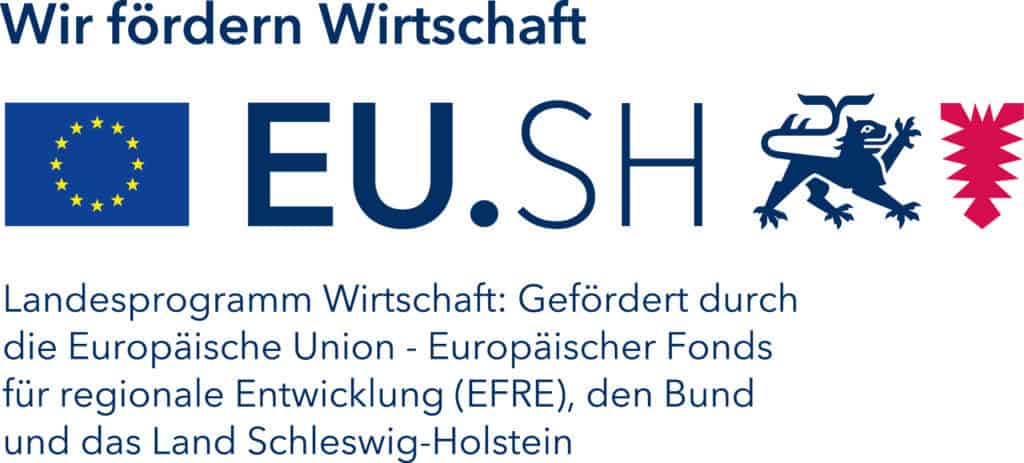 Investition in Wachstum und Beschäftigung
Das folgende Projekt wird gefördert von der Europäischen Union – Europäischer Fonds für regionale Entwicklung.
Projekttitel:
Förderung einer Innovationsassistenz
Projektkurzbeschreibung:
Dank der Unterstützung der WTSH ist es auch für uns als Startup möglich, innovative Projekte umzusetzen. Unser Innovationsassistent*in unterstützt uns bei folgendem Projekt:
As part of the innovation project new kinds of shaders and other graphics features are to be developed for our games. The goal of the innovation project is to provide our company with shaders and graphics features that will make our games look more attractive, improve our production pipeline and enable high performance. Furthermore the shaders and features are supposed to be used sustainably in all our other projects.
Weiterhin sollen auf unsere Spiele abgestimmte Grafikfunktionen entwickelt werden – ganz konkret benötigen wir zum Beispiel einen Depth Normals Pass in unserer Scriptable Render Pipeline, um Umrandungen unserer Charaktere besser darstellen zu können. In der Integration und Kombination dieser Features sehen wir den innovativen Ansatz und das Ziel des Projektes.
Wir freuen uns, dass Jannik dieses Projekt bei uns umsetzen wird.