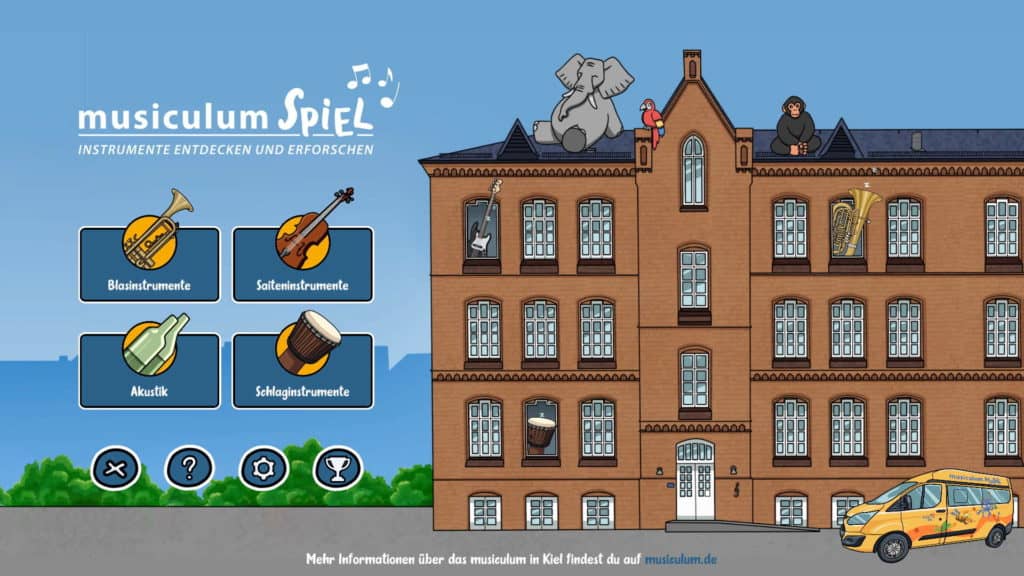 In Zusammenarbeit mit dem musiculum Kielhaben wir ein Spiel für Kinder und junge Erwachsene to discover and learn about musical instruments. The game is 100% free and was funded through the ""Neustart Kultur"" program.
We worked closely together with music educationalists to determine the project goals and specific requirements of the game.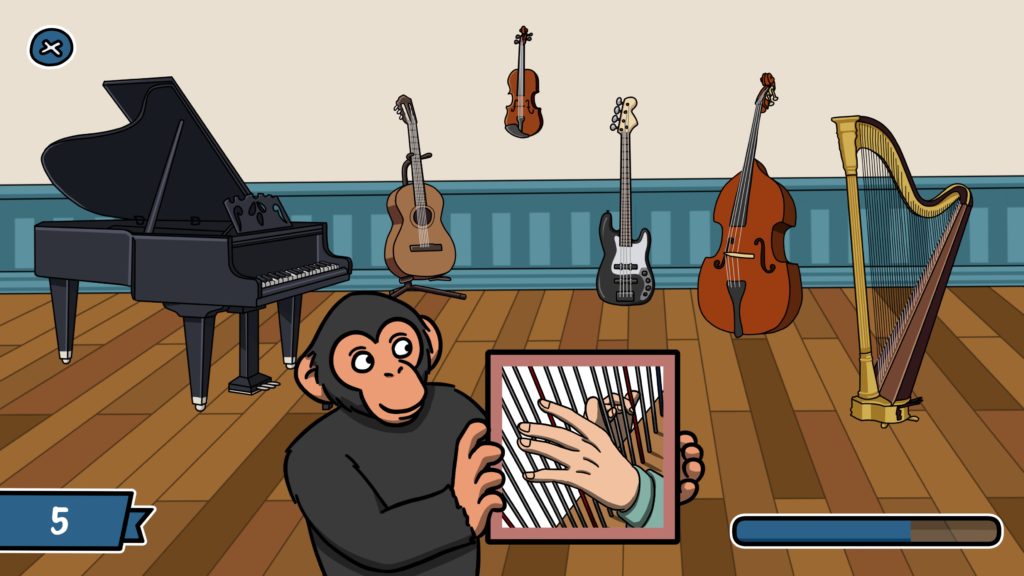 Inspired by the real-life musiculum, we implemented four different rooms that can be visited by the players.
Each room features three different kinds of minigames and a wide variety of musical instruments. They are meant to strengthen the players' understanding of sound, music, and instruments.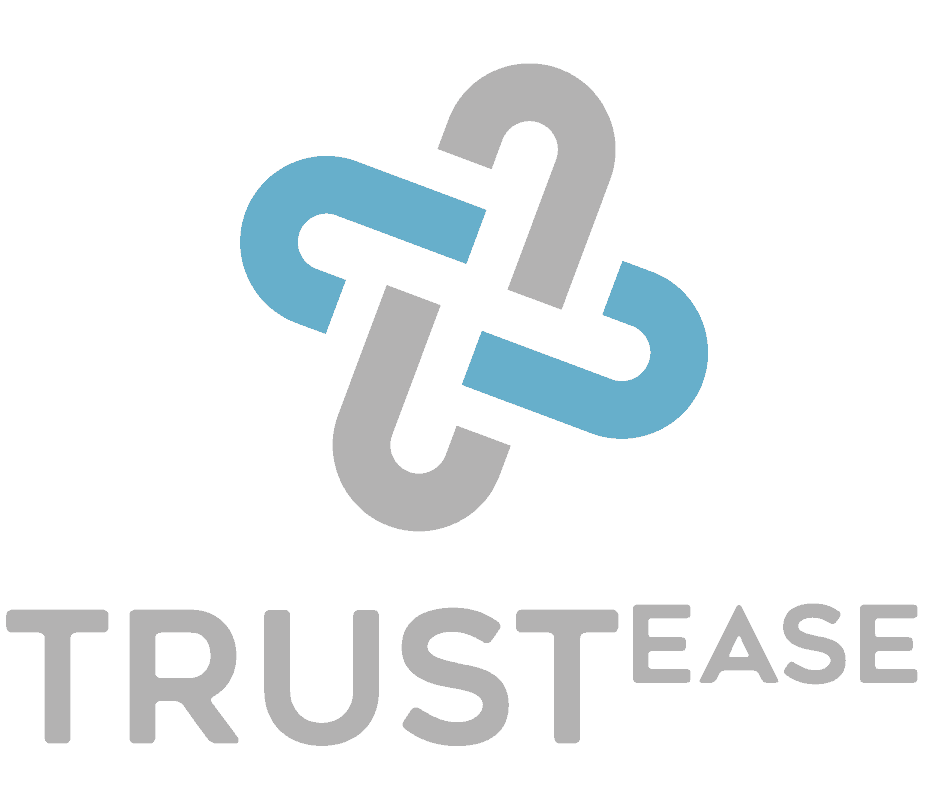 TRUSTease ist ein Teamcoaching-Tool, das das Vertrauen in Teams aufbauen und verstärken und somit dessen Leistung verbessern soll.
Professionell moderiertermöglicht Trustease Kommunikation auf Augenhöhe und fördert Selbstreflektion. Teilnehmer:innen lernen, sich selbst und andere einzuschätzen.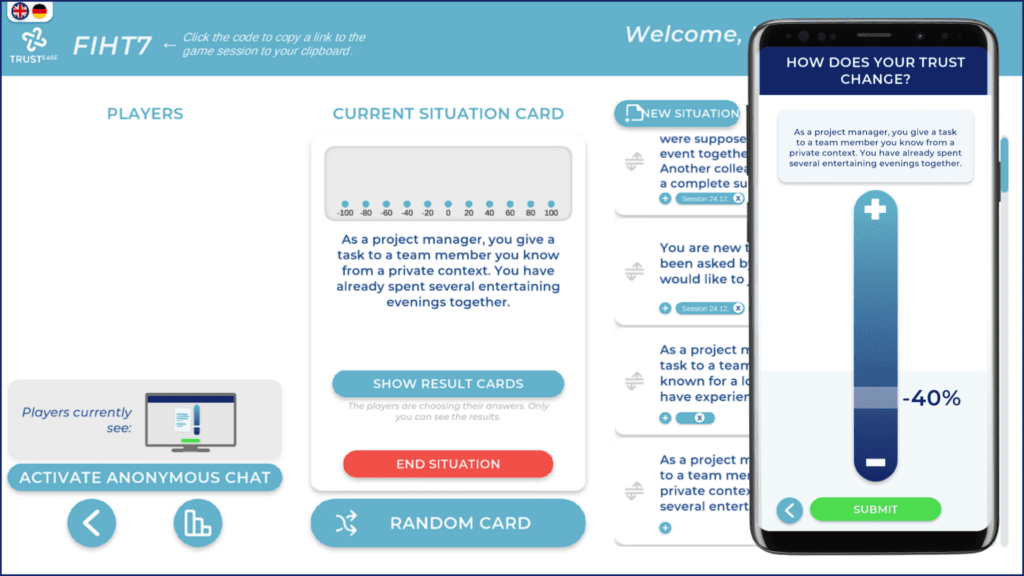 In Zusammenarbeit mit Meike Christiansen, Erfinderin von TRUSTease, haben wir TRUSTease digitalisiert um es auch remote verfügbar zu machen, sodass Teams und Coaches auch dann zusammenkommen können, wenn ein physisches Treffen nicht möglich ist.
Wir haben sowohl eine Website (für die Nutzung durch Teilnehmer:innen und Coaches), als auch eine App (zur Nutzung durch Teilnehmer:innen) für den einfachen Einstieg in eine TRUSTease Sitzung entwickelt.
We're also very happy that, as a fruit of this cooperation, TRUSTease won third place at the digitalization award of Schleswig-Holstein 2022.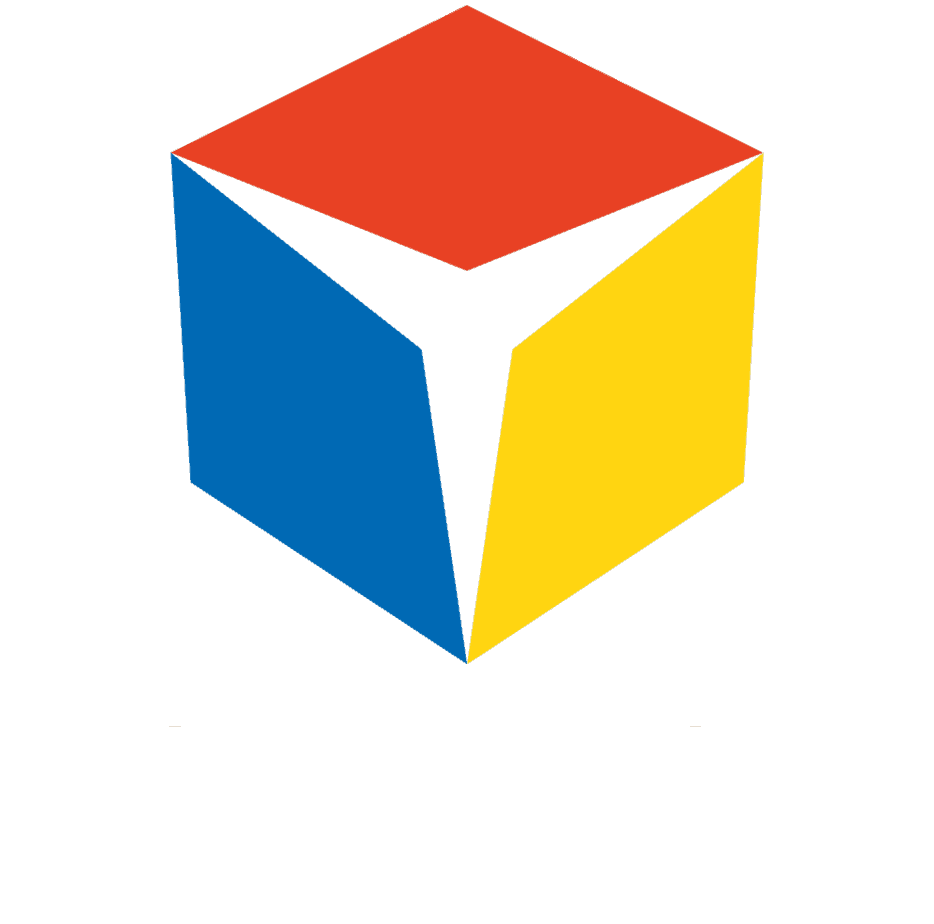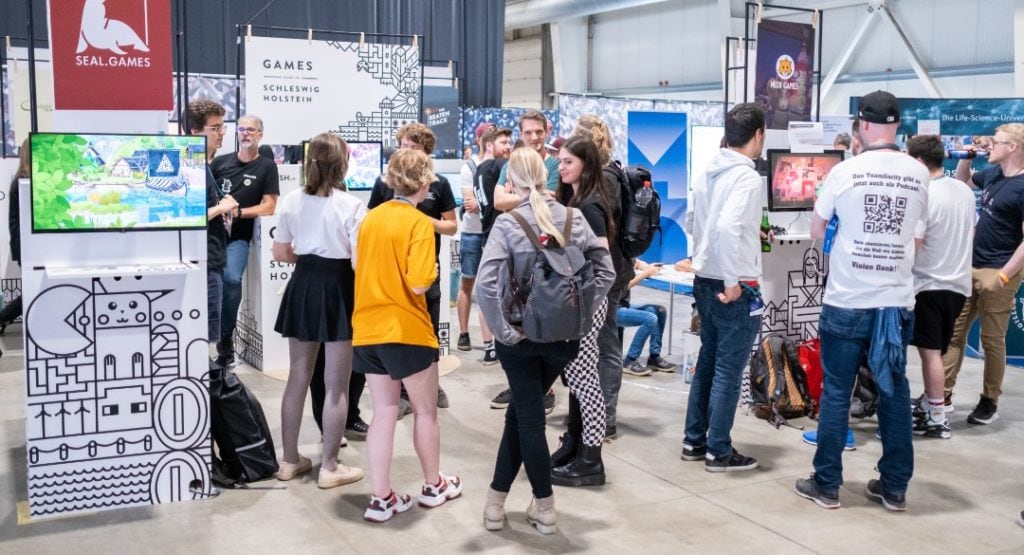 Gamevention ist ein Festival, das den Bereich Gaming mit E-Sport, Cosplay, Live-Musik, und einem Mittelaltermarkt at the Holstenhallen Neumünster.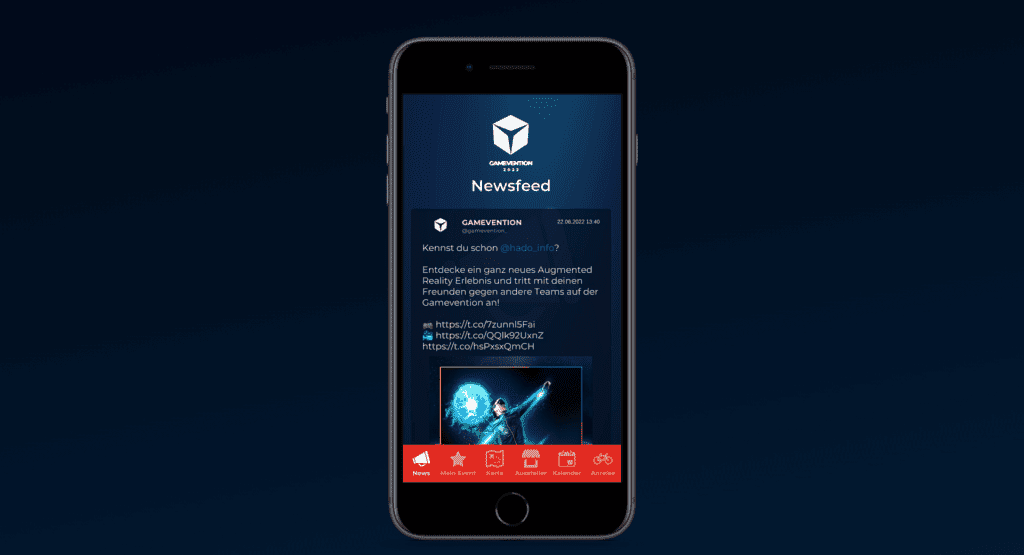 For easier orientation, we developed the Gamevention companion app, offering visitors different tools to plan their stay – an events overview, a map of the venue, an overview over exhibitors, and more.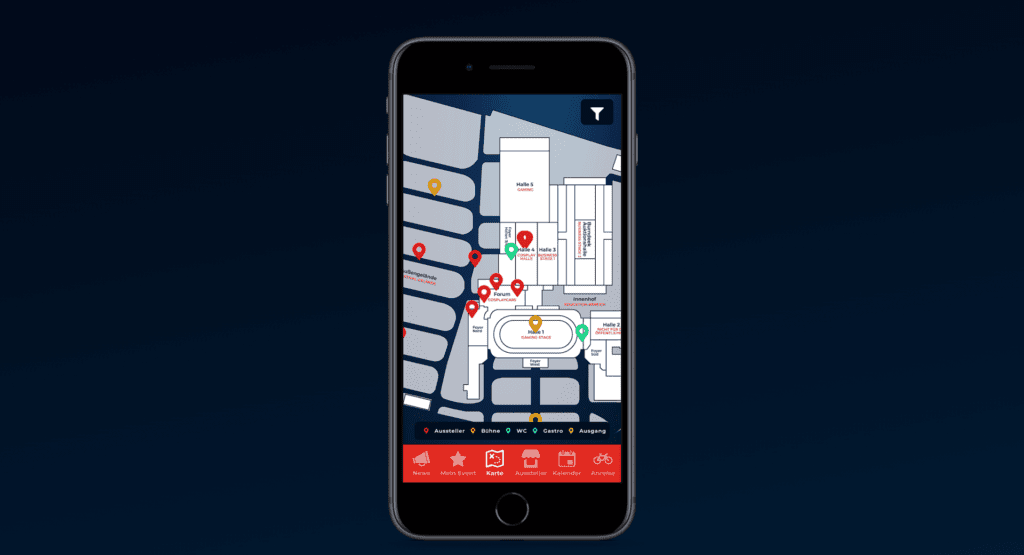 We also had the opportunity to visit the Gamevention ourselves and collect feedback on the app first-hand for further improvements in the future.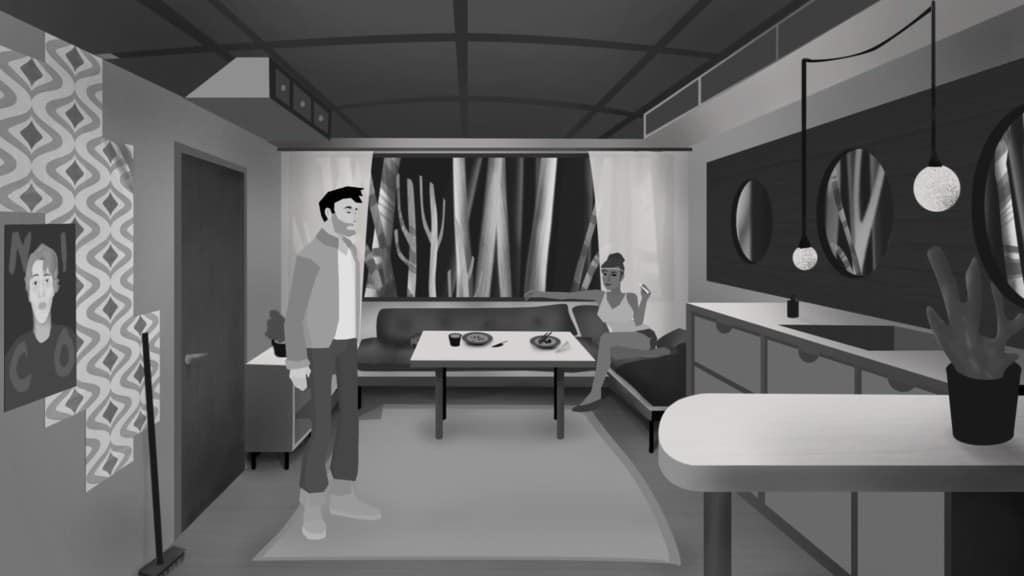 It was supposed to be a romantic getaway with your girlfriend. But things got out of hand, quickly. There's a murderer out to get you, and it's happening again and again. You're stuck in a time loop – will you find a way to escape?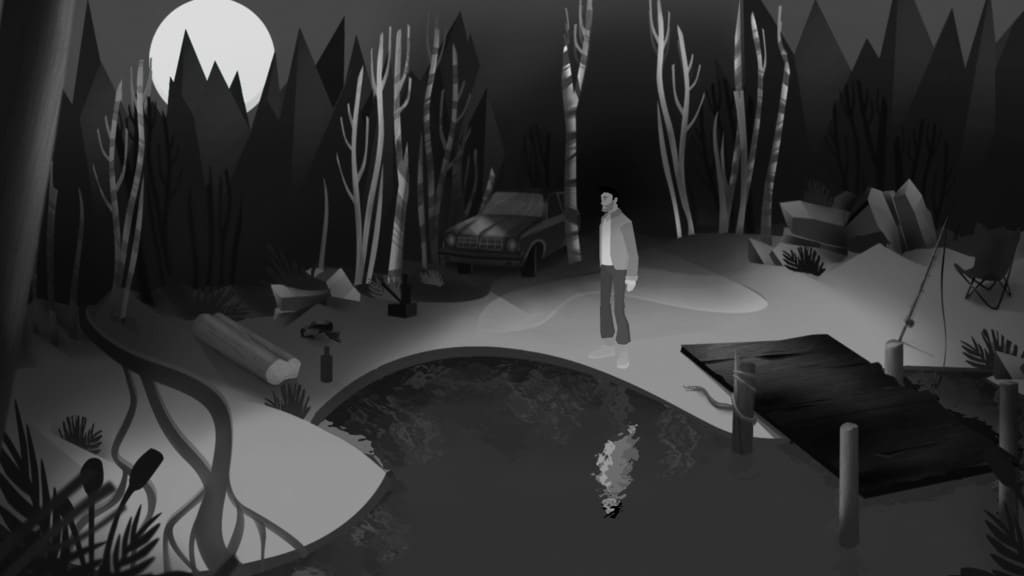 AWAKE is a 2D Point and Click adventure game. We recommend playing it in one sitting, it takes about as long as a movie.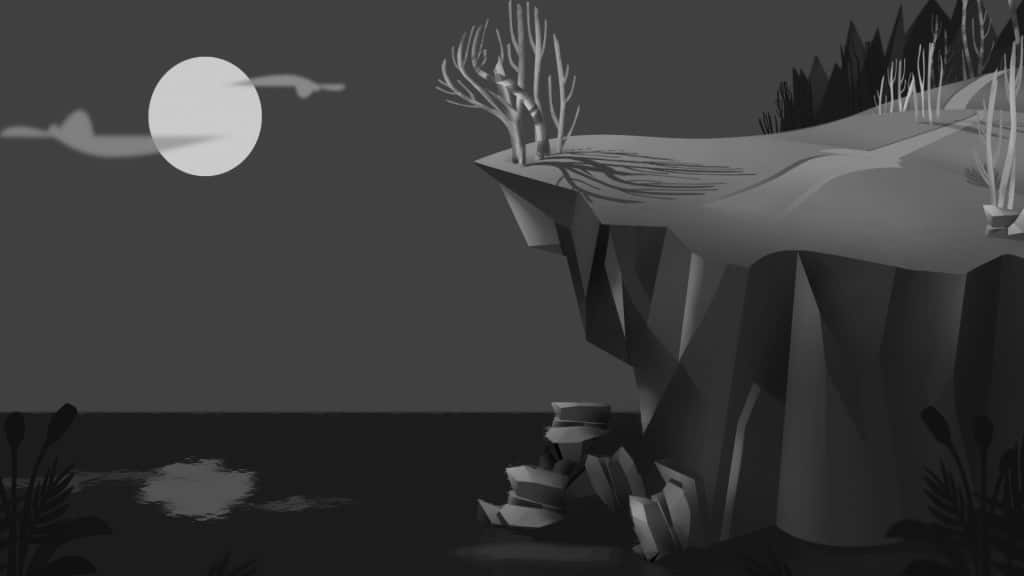 AWAKE wurde von unserem Gründer Jens in Zusammenarbeit mit Storyyeller Games.
entwickelt. Es wurde zunächst für den Adventure Jam 2016 eingereicht, für die Definitive Edition aber nochmal stark verbessert und auf mehreren Plattformen veröffentlicht.